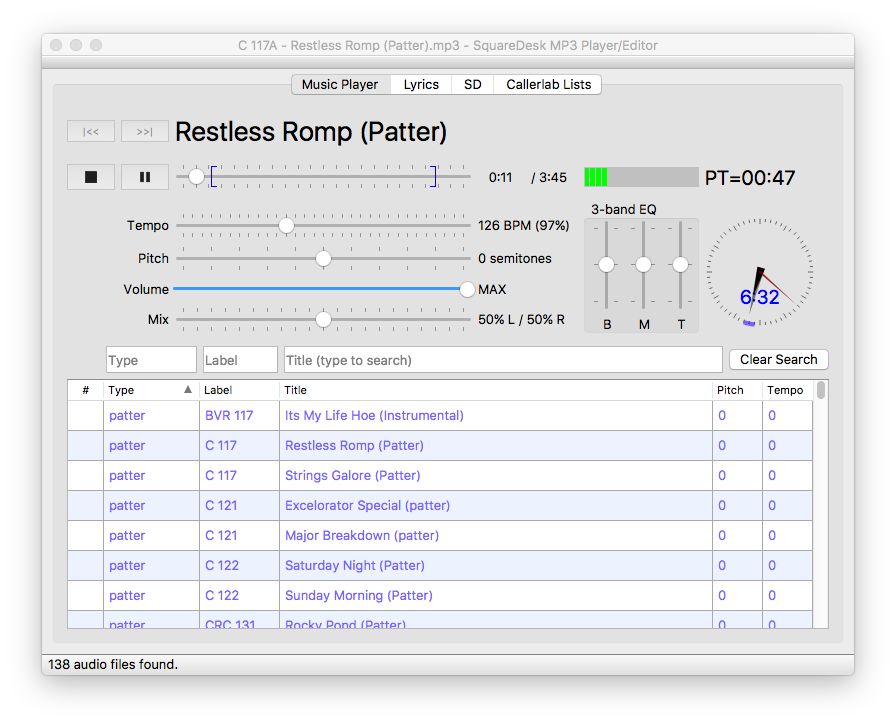 SquareDeskPlayer is a fully-featured music player, designed for square dance callers and round dance cuers. SquareDeskPlayer contains a powerful MP3 player with independent pitch and speed controls, a quick-search facility, and a 3-band equalizer.
Version 0.7.1 adds a built-in version of "sd", one of the best square dance sequence designers available, adding both a birds-eye graphical view of the square (all platforms) and easy voice input (Mac OS X only).
SquareDeskPlayer is native on Mac OS X, Windows, and (soon) Linux, so it's fast and responsive.  No need to buy virtual Windows software (e.g. Parallels, VMWare) or Windows compatibility layers (e.g. CrossOver) for your Mac.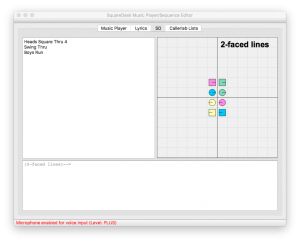 SquareDeskPlayer is also free (as in beer), and source code is available under standard Open Source licenses (GPL2/3), so programmers can customize or extend anything in the application.
Here's a quick PDF introduction to SquareDeskPlayer.  And, here's a short Youtube video of SquareDeskPlayer's speech recognition in action.