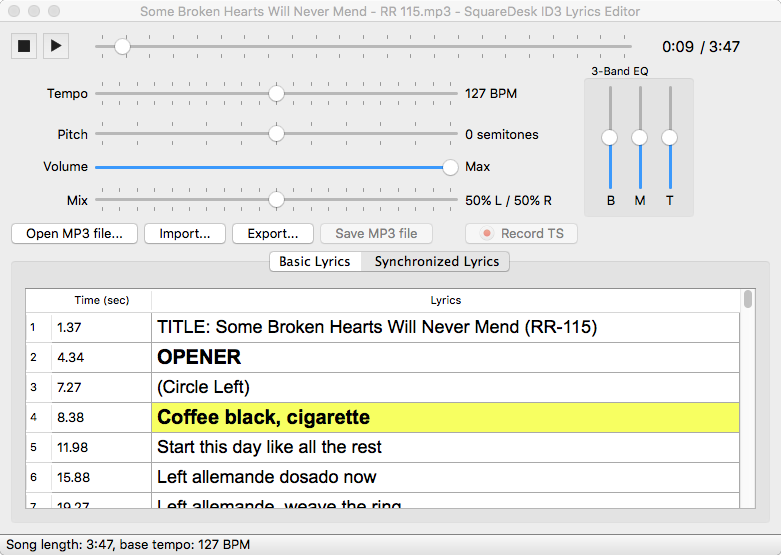 SquareDesk helps square dance callers manage their music and lyrics.  It is both a singing call lyrics editor, and a synchronized lyrics/MP3 player.  Version 1.0 will be available soon, for PC and Mac OS X, with later support for iOS and Android tablets.
SquareDesk V1.0 features:
independent tempo and pitch control
3-band EQ (bass, midrange, treble controls)
easy-to-use MP3 lyrics editor (and a separate database is not required for lyrics storage)
dynamic highlighting of individual lines and sections for singing calls — you'll always know which verse is playing
keyboard shortcuts for playback control
designed to work well with cloud storage, so your music and lyrics are automatically available to all your devices
it's free!